Our Secondary School is a natural progression from our existing Primary School, however entering our program from another school is entirely possible at the Secondary phase.  Our goal is to prepare our students, bi-lingually to either continue with their education toward University work, or to develop their working skills as they choose their future career paths.   We continue with our philosophy of small class sizes and cater each child's program specifically for their individual strengths and goals.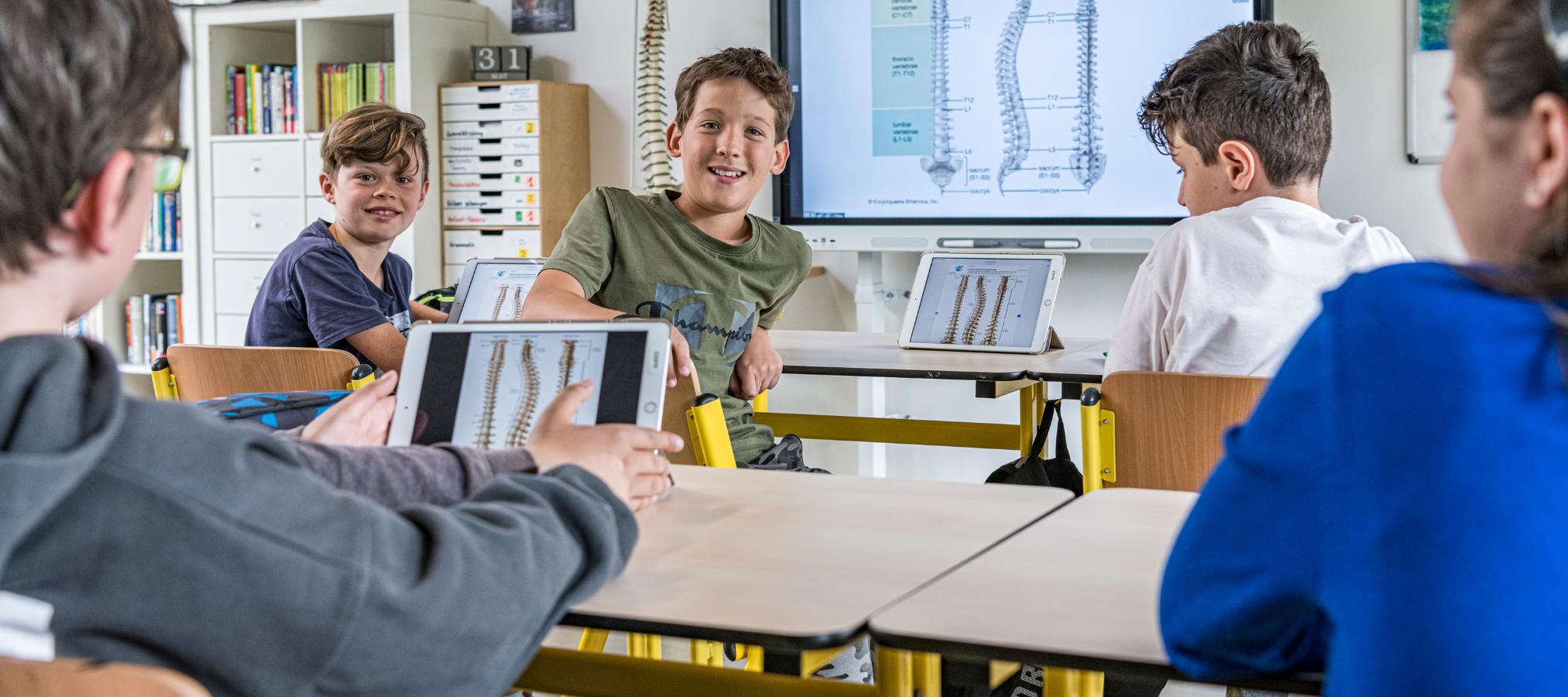 Semesterly Tuition Costs:
Secondary 1
CHF 12'575.–
Secondary 2
CHF 12'575.–
Secondary 3
CHF 12'575.–
Snacks and Lunch
CHF 1'125.–
Registration Fee
CHF 100.– (due to time of application for each student new to BLIS)
Enrollment Fee
CHF 400.–
Reductions and Discounts
Family discounts are offered by BLIS and are pro-rated over the 10 month school year:
CHF 1'000.– per year for a second child enrolled at BLIS.
CHF 2'000.– per year for a third and any additional child enrolled at BLIS.
2% discount for non-company sponsored student when payment is made in full is received prior to the first day of school.
Pricelist
Fall Break
30.09.2023 – 15.10.2023
Teacher Training Days
23.11.2023 + 24.11.2023
Christmas Break
23.12.2023 – 07.01.2024
Fasnacht Break
10.02.2024 – 25.02.2024
Easter Break
23.03.2024 – 07.04.2024 
Labour Day
01.05.2024
Ascension
09.05.2024 + 10.05.2024
Whit Monday
20.05.2024
Summer Break
29.06.2024 – 11.08.2024