Our management team is here to help you!  If you have any questions or concerns or if you would be interested in scheduling a meeting or a campus tour, please feel free to contact us. We are happy to be of assistance!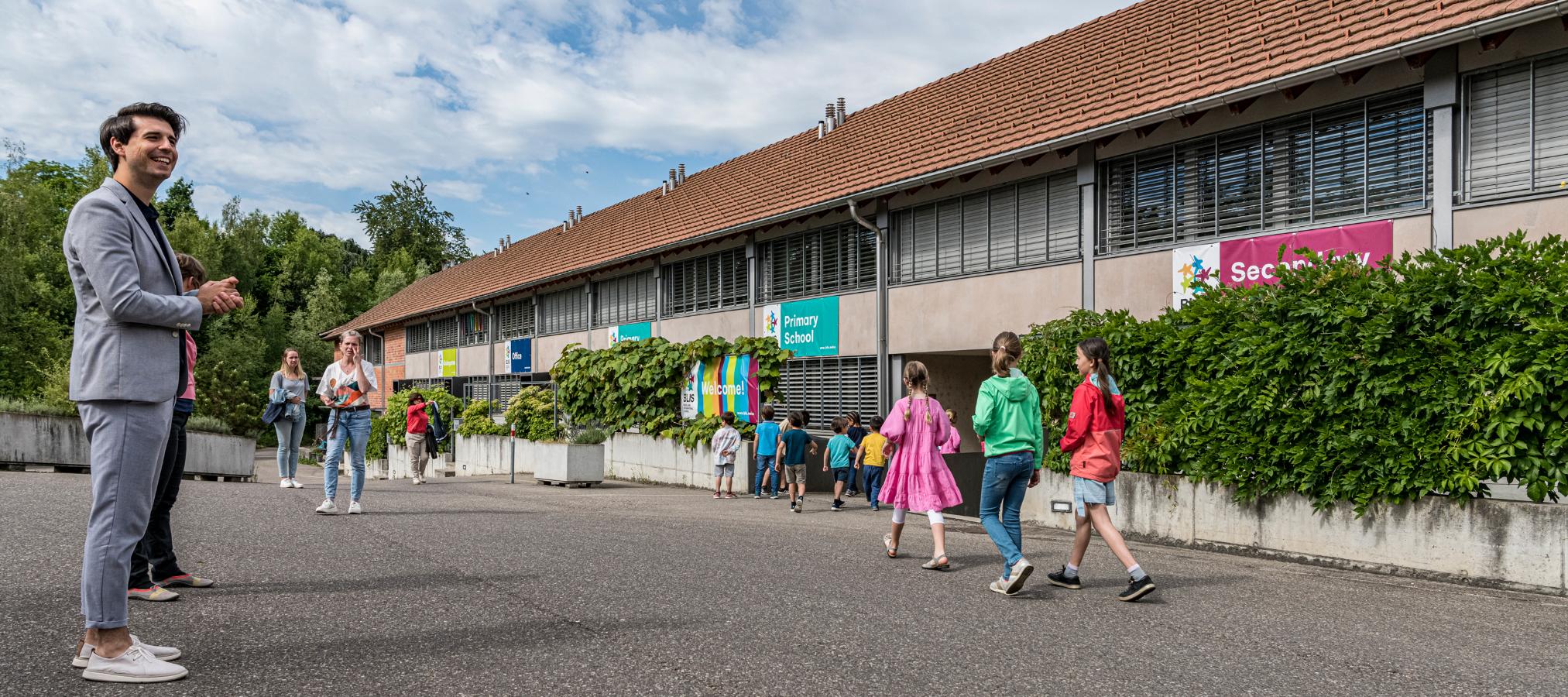 Ina S. Nicosia founded Kids Camp in 2002. Her idea was to provide sports, music and cultural events for children during school breaks. These programs quickly grew and grew to host between 300 and 400 campers per year in it's prime.
In 2007, together with Bettina Schelker, Nicosia-Schelker AG was founded and the first Kid's Camp Pre-school class was opened. Two years later a Kindergarten was added and in 2011 KCI added their first baby group and Primary School.
Ina Nicosia has a bachelor's degree in Communications with a minor in Sports Science and a concentration in Elementary Education. She also has a master's degree in Physical Education / Athletic Administration and an international certificate to teach English as a foreign language.
She competed in Division 1 Track and Field and Basketball while at The University of Richmond and attended 3 Olympic trials before becoming a professional basketball player in 1995. The Vineland Hall of Fame Inductee, coached basketball at James Madison University, Central Michigan University and the American University before coming out of retirement to play basketball in Switzerland in 2001.
Ms. Nicosia has won 3 National Championships as a basketball coach here in Switzerland and also served as the Delegation Head of the Swiss National Team at the European Championships.  She has worked as the Head International Scout of the WNBA Combines and the NCAA Final Four hosted by Global 1 Sports.
She was previously employed at the International School of Basel and also served as head of the English Department at the Swiss International School.
Be sure to check out Nicosia's TED talk! 
Adrian Orford first joined the BLIS team in 2009 as a camp coach. In 2014, he took over as the coordinator of the After School Care program. The following year, he joined the Primary team as a teacher. In 2021, he was named Assistant Principal of the entire school program. In 2022, Orford was promoted to Principal of BLIS.
As a native speaker in English, Italian and French, Orford has a bachelor's degree in Modern Languages (with a speciality in German) and Linguistics and a teaching qualification from the world's leading University in the field of Education, University College London. He also has a Business Master's Degree in Human Resources and Management.
Orford is a semi-professional footballer since the age of 16, currently plying his trade in France. His most noticeable team was FC Mulhouse. He had the honour to represent his University in the United Kingdom and also played in Switzerland. Orford also coached at the French national U17 level and is continuing to work on his coaching badges.
He was previously employed as an English teaching assistant in the Kantonsschule Zug as part of his education and has also been employed as a language consultant at Castle's Language Institute Basel from 2014 to 2020.
Orford is a very proud husband to wife Madelaine and father to his son James.