Join us for our delicious hot lunches
BLIS provides a daily hot lunch program, both for our students and student from local kindergartens and schools. All lunches are healthy and delicious and prepared fresh at BLIS by our qualified cook Cristina Pieragostina. Children may join us just for lunch, or may opt to stay for the afternoon. We are flexible.  We also cater to any special dietary needs, religious or moral dietary requests and of course any allergies that may be of concern.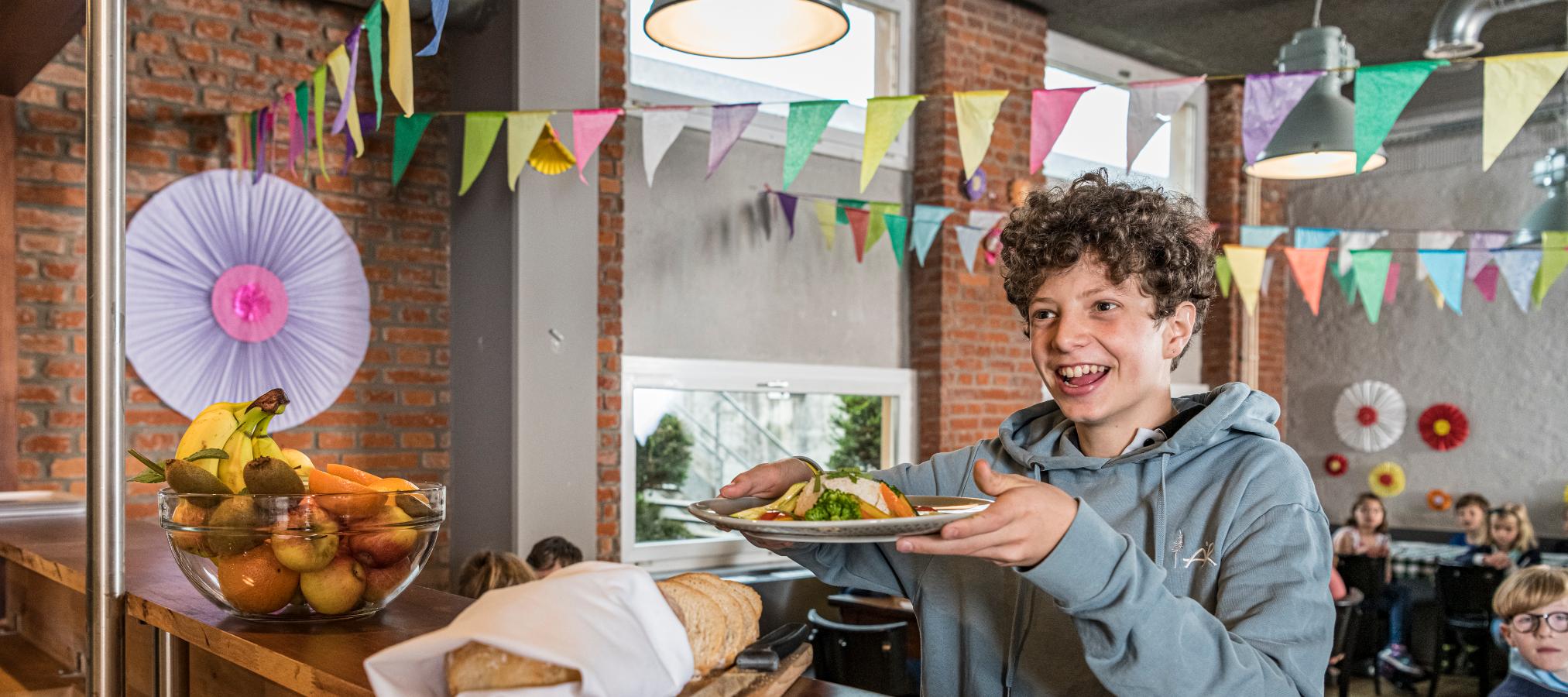 Click on the link below to download the registration form and the contract for the lunchtable and the After School Care (for Students from outside schools).
Registration Outside Students
The BLIS Restaurant
Our lunches are prepared and served at the BLIS Restaurant in Oberwil – just minutes away from Basel City and is easily accessable by public transportation. Our facility is a two minute walk from the" "Hohestrasse"  bus stop of the number 61 and 64 bus lines. We have ample free parking.
Visit us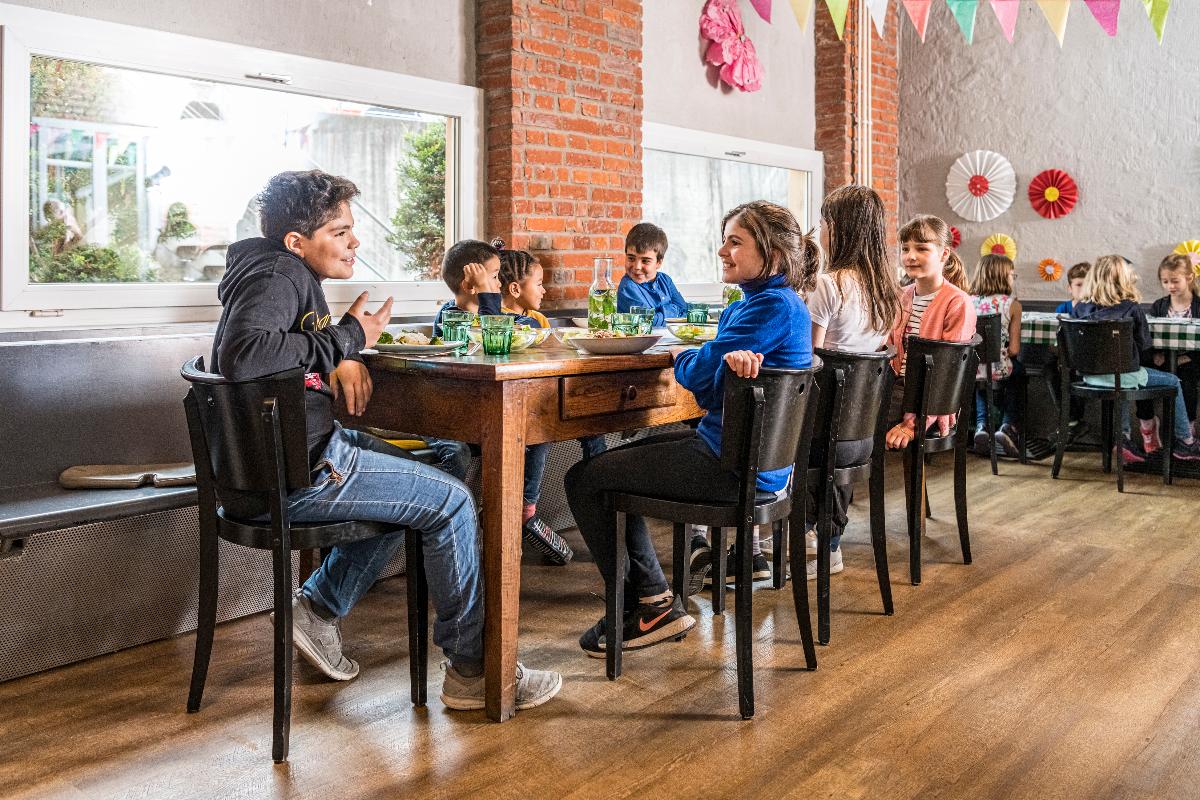 Lunch for individual needs
We also cater to vegetarians and children with food allergies. Contact us to discuss your individual needs. We also cater to vegetarians and children with food allergies.
Contact us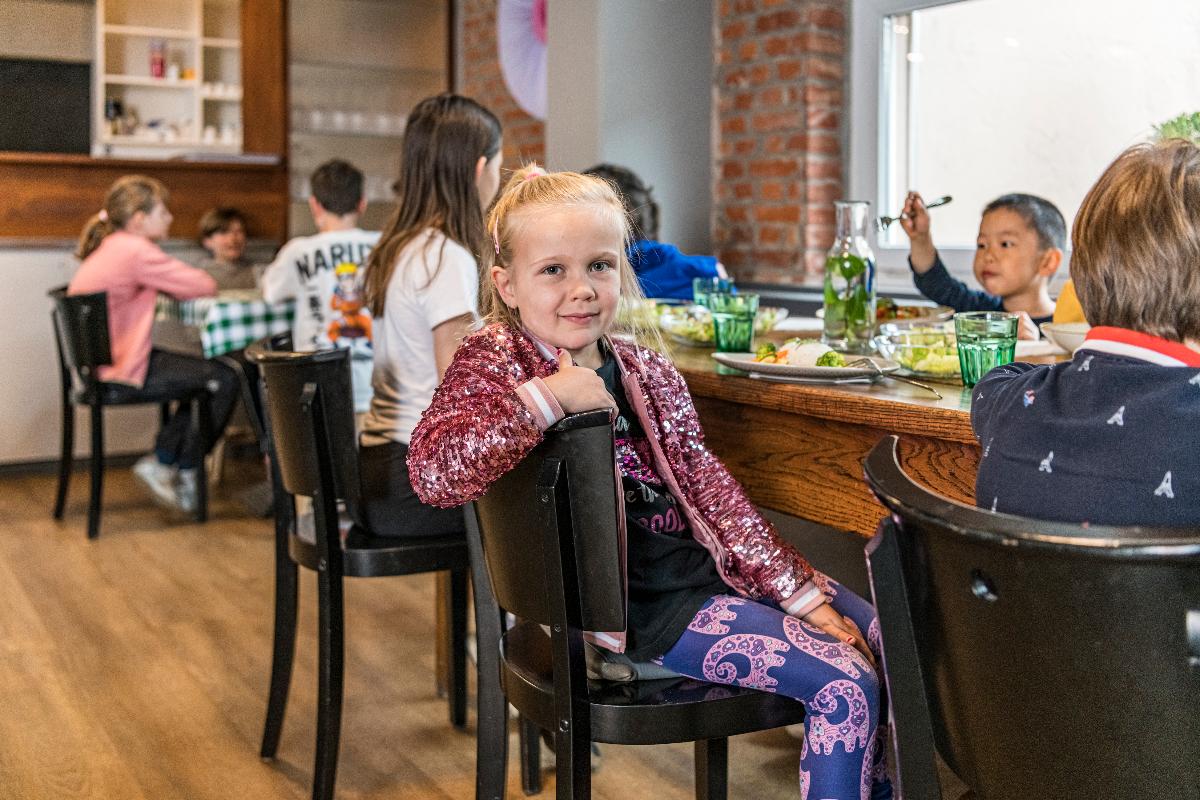 Fresh and healthy food
At BLIS, we pride ourselves in providing top quality, restaurant standard food for our students. Our private chef uses fresh local ingredients whenever possible and our meals are both low fat and low salt. The lunch service is "all you care to eat" so the children are welcome to come back for seconds and thirds if they are still hungry. Serving our food in our own BLIS private restaurant provides a relaxing and comfortable environment for our hungry students, to enjoy their lunch breaks.